Whatsapp
Ada yang ditanyakan?
Klik untuk chat dengan customer support kami
Raisa
● online
6285231038844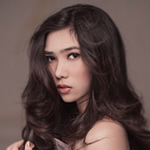 Isyana
● online
6285231038844
Agnez
● online
6285231038844
Raisa
● online
Halo, perkenalkan saya
Raisa
baru saja
Ada yang bisa saya bantu?
baru saja
Buka jam 08.00 s/d jam 21.00 , Sabtu- Minggu tutup
Add to Cart ❯ Fitur yang memudahkan pelanggan toko online Anda memilih produk mana saja yang ingin dibeli
WordPress ❯ Merupakan CMS yang sangat populer & dapat digunakan untuk berbagai macam jenis website
Good Desain ❯ Desain website yang bagus & menarik dapat meningkatkan kepercayaan pelanggan toko online Anda
Full Support ❯ Terjadi masalah dalam menggunakan template dari Oketheme? Tim support kami siap membantu!
Tentukan pilihan yang tersedia!
Nikon COOLPIX S9900
The black Panasonic Lumix DMC-LX100 Digital Camera is an advanced Four Thirds format point-and-shoot with manual controls designed to enable and inspire creativity. It features a large multi-aspect 4/3″ type MOS sensor to produce 12.8MP still images (4:3) and 4K Ultra HD video at 30 and 24 fps. You also have the ability to extract high-resolution 8MP images from the 4K video, letting you capture entire scenes without missing a shot.
Perhatian: Barang yang ada pada website ini bukan untuk dijual, hanya digunakan untuk keperluan demo website saja.
The built-in Leica DC Vario-Summilux zoom lens provides a 35mm-equivalent focal length range of 24-75mm, covering wide-angle to portrait-length perspectives. With a fast maximum aperture of f/1.7-2.8, the lens lets you work in lower light situations and provides selective focus control for shallow depth of field imagery, enhanced by a nine-bladed aperture for smooth out-of-focus rendering. When more light is needed, the camera features an integrated hot shoe, letting you use external flash units. A compact flash unit is included with the camera, matching the style and color of the body, and providing a GN of 23′ (7m) at ISO 100.
The lightweight, compact body features both an electronic viewfinder and a rear LCD screen. The high-density 2,764k-dot viewfinder lets you confidently frame your shots, even in bright outdoor environments. Delivering approximately 100% of the Adobe RGB color space, the viewfinder accurately reproduces hues, so you know what you see is what you're capturing. The rear 3.0″ screen is also available, with a 921k-dot resolution. Additionally, built-in Wi-Fi connectivity with NFC allows remote camera control and image sharing from linked mobile devices using the Panasonic Image App.Expressive, Retro, Old Days, High Key, Low Key, Sepia, Monochrome, Dynamic Monochrome, Rough Monochrome, Silky Monochrome, Impressive Art, High Dynamic, Cross Process, Toy Effect, Toy Pop, Bleach Bypass, Miniature Effect, Soft Focus, Fantasy, Star Filter, One Point Color, Sunshine
Note: Available effects vary depending on shooting mode
External Flash Included
When extra light is needed, take advantage of the camera's integrated hot shoe with the included external flash unit. The flash features a guide number of 23′ (7 m) at ISO 100.
Wireless Connectivity
Built-in Wi-Fi lets you use the Panasonic Image App on your mobile device to set focus and shoot photos and videos remotely. You can then instantly upload and share images to social media sites, as well as tag location information to the image using the GPS log on your smartphone or tablet. NFC support lets you instantly sync an NFC-compatible smartphone or tablet simply by touching it to the camera. You can also scan the QR code displayed on the camera monitor to sync.
Additional Features
Fast shutter speed
11 fps burst shooting with mechanical shutter; up to 40 fps with electronic shutter
Time lapse shot
Stop motion animation
Highlight/Shadow gamma curve control
Focus Peaking with control ring
Digital level gauge
43mm Filter thread
Tags: camera, coolpix, easy camera, nikon
Nikon COOLPIX S9900
| | |
| --- | --- |
| Berat | 850 gram |
| Kondisi | Baru |
| Dilihat | 7.323 kali |
| Diskusi | Belum ada komentar |
Fujifilm X100T Digital Camera
The built-in Leica DC Vario-Summilux zoom lens provides a 35mm-equivalent focal length range of 24-75mm, covering wide-angle to portrait-length perspectives. With a fast maximum aperture of f/1.7-2.8, the lens lets you work in lower light situations and provides selective focus control for shallow depth of field imagery, enhanced by a nine-bladed aperture for smooth out-of-focus… selengkapnya
Rp 7.200.000
Pre Order / PS003
Panasonic Lumix DMC-LX100
The black Panasonic Lumix DMC-LX100 Digital Camera is an advanced Four Thirds format point-and-shoot with manual controls designed to enable and inspire creativity. It features a large multi-aspect 4/3″ type MOS sensor to produce 12.8MP still images (4:3) and 4K Ultra HD video at 30 and 24 fps. You also have the ability to extract high-resolution 8MP… selengkapnya
Rp 7.500.000
Rp 8.200.000
Tersedia / PS001
Nikon COOLPIX P900 Digital Camera
The lightweight, compact body features both an electronic viewfinder and a rear LCD screen. The high-density 2,764k-dot viewfinder lets you confidently frame your shots, even in bright outdoor environments. Delivering approximately 100% of the Adobe RGB color space, the viewfinder accurately reproduces hues, so you know what you see is what you're capturing. The rear… selengkapnya
Rp 5.760.000
Rp 6.950.000
Tersedia / PS004